Thanks for visiting the Northeast branch of Pamida stores here in Iowa!
There are now three stores I currently have! I thank the Oelwein Chamber of Commerce for the Oelwein picture. I WOULD LIKE TO THANK TERESA LAWLER FOR GETTING THE PAMIDA IN BELLEVUE MUCH GRATITUDE AND THANKS, MS. LAWLER! But here are the two stores. I have 2 pictures of the Bellevue and Oelwein Pamida to show you. I also have a picture of the Pamida in Dyersville...which looks like a nice store!
Got a Pamida in Northeastern Iowa you want to share with us? Just send me the pic and drop me a line at
Nkbush@wccta.net
!
This is the Pamida in Dyersville.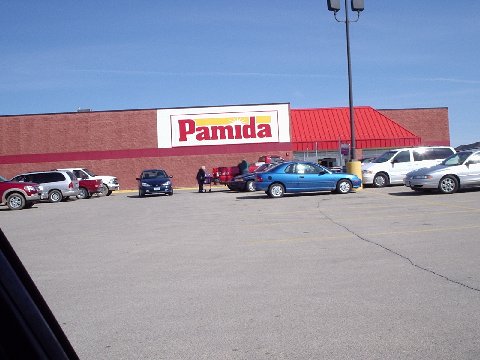 I got this picture Emailed to me April 2008...it's nice to see people are visiting this site!
Here is the Pamida in Bellevue.
This is so cool cuz Ms. Lawler says it's right across from the high school! FIELD TRIP CLASS!
Here's a shot taken from the Parking Lot.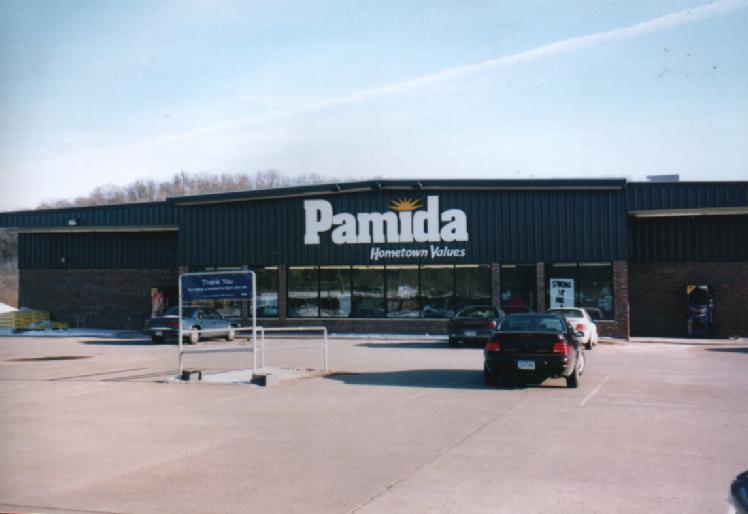 Honestly, I would spend all my open campus periods here! Thank you again, Ms. Lawler!
This is the Pamida in Oelwein, Iowa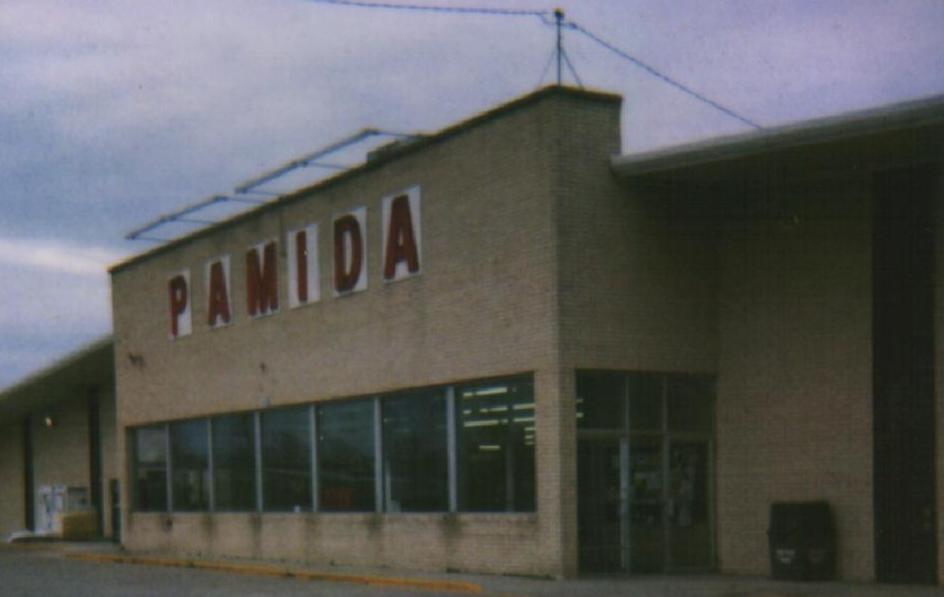 I Give thanks to the Oelwein COC. This Pamida looks a lot like the old one in Boone, Iowa.
This is how the Pamida in Oelwein looks today.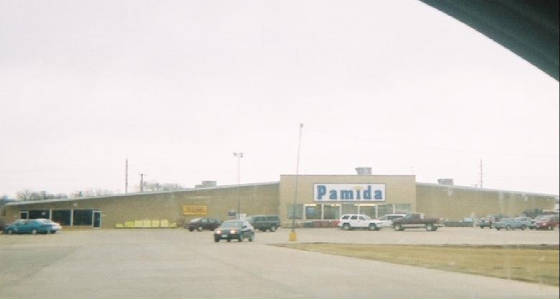 I originally took a pic of this the day i got robbed, but I went with a friend 2day and got a pic.