Hey! Here is what the Pamida in Jefferson looks like from the outside. So far this is the only Pamida I've ever seen that has the entire front of their store made of brick. To go back, hit back on your browser or click

here

!
Here is the front of the store.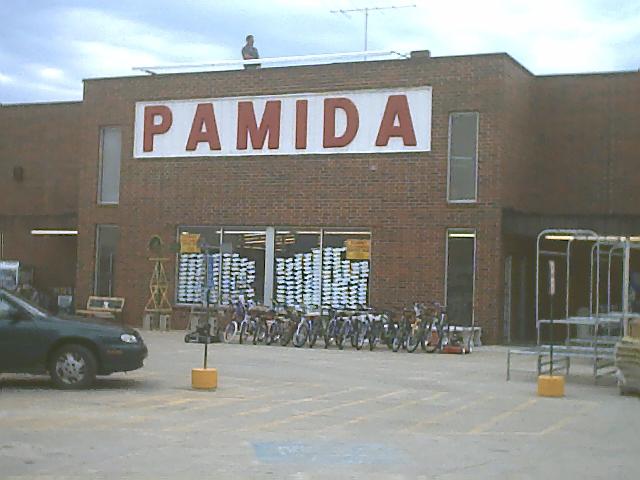 Best Jefferson Pamida pic I've ever taken, even with that guy standing on the roof.
Here is the exterior of the store.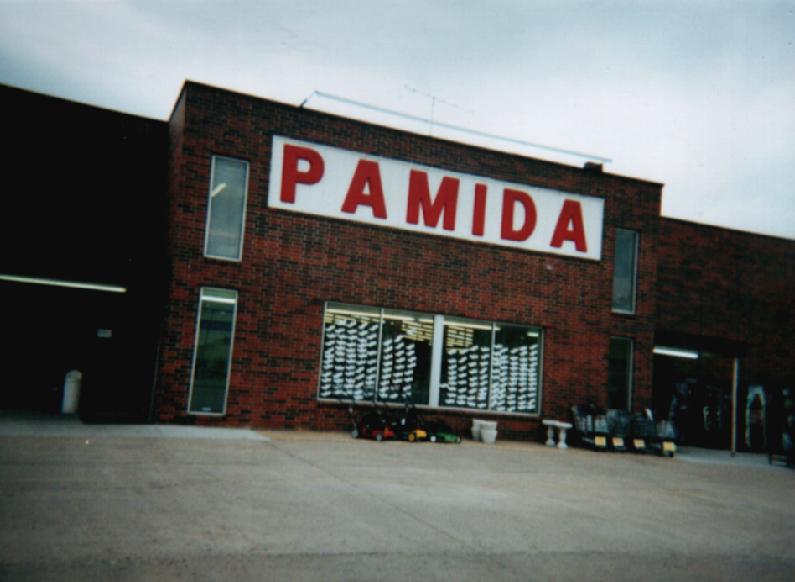 You can enter and exit on either side of the store, which is good for parking:).
Here's a good view of the Pamida sign.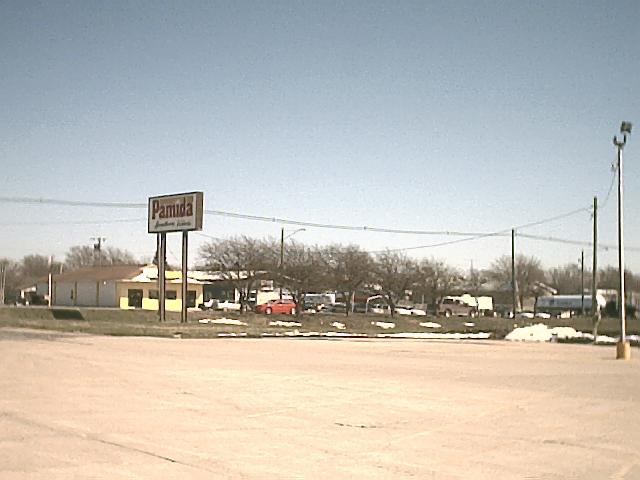 That yellow building behind the sign is Subway. This is a type B sign!
Here's the highway sign. It has the type 2 logo.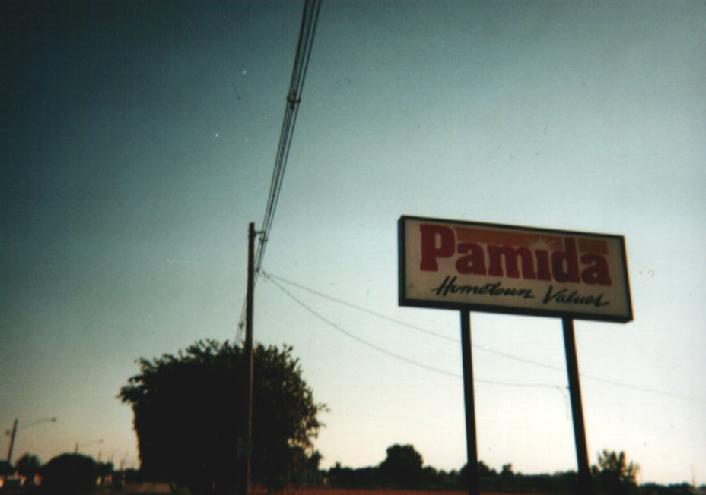 In My Opinion, The type 2 sign is my favorite logo, this picture dedicated to Zachary "Erg" French.

Pictures taken in 2002 & 2003. For larger images, cut copy paste them to paint :-) !