For your gardening and patio needs, head to the Lawn & Garden department! Of course they have Christmas and Halloween aisles in place of the Lawn & Garden during other parts of the year. During Christmas you can barely get into the aisles......
To go back, hit back on your browser or click
here
!
THIS PICTURE TAKEN BEFORE THEY REMODELED!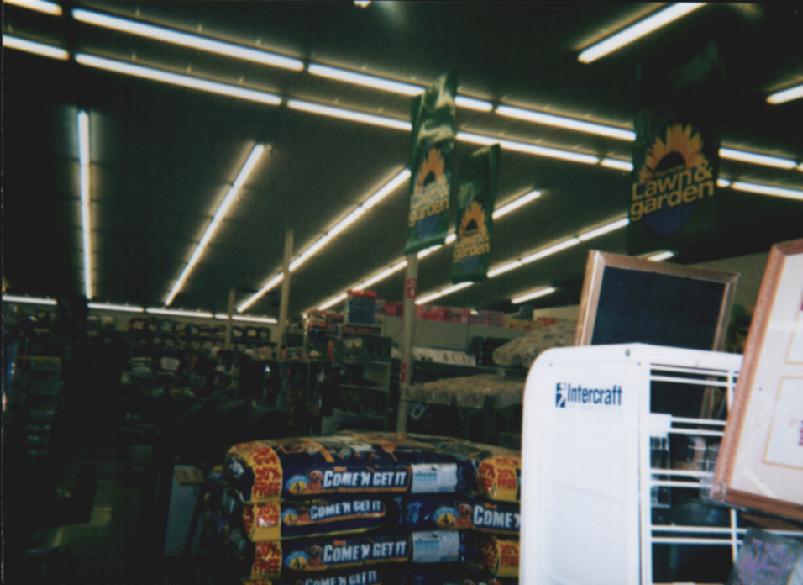 Look left and you will see the Lawn & Garden, Toys, Home Furnishings, and the Crafts.
Another picture, showing the patio furniture.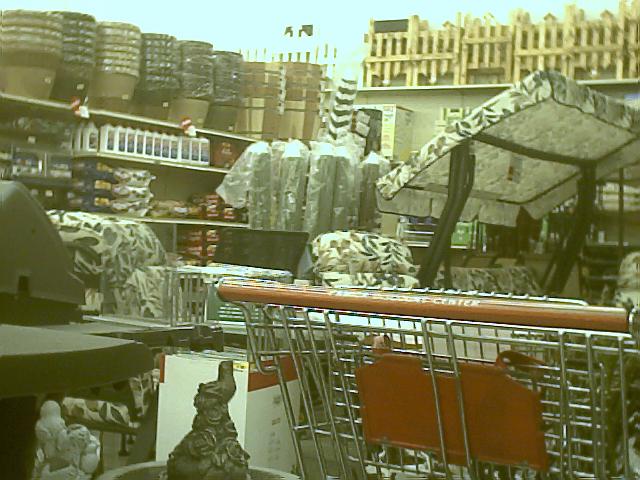 You can see an old Pamida shopping cart....it says, "PAMIDA DISCOUNT CENTER" on the red bar.
The Perfect shot of the Garden Area!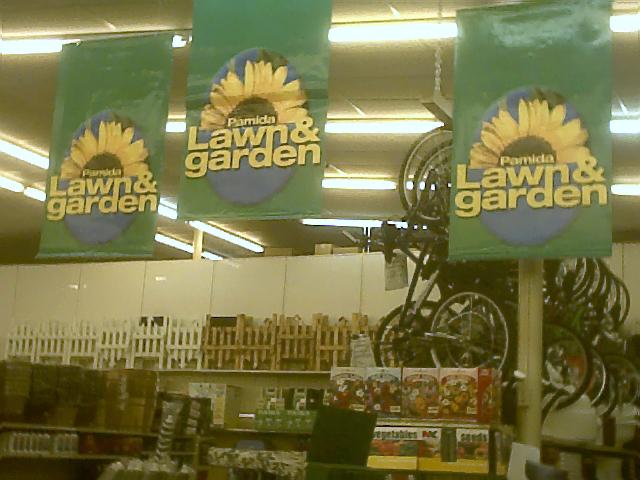 They use the same design as last year! Taken 4-15-03