Here in this part of my site you will see some of the pictures from my school, or maybe some places I've been, etc.
SOME ADDITIONS:
Some Various School Pictures
Audubon Pamida Tour Moved.
Enjoy!
Here's the Sophomore band class. 2000-2001 Year.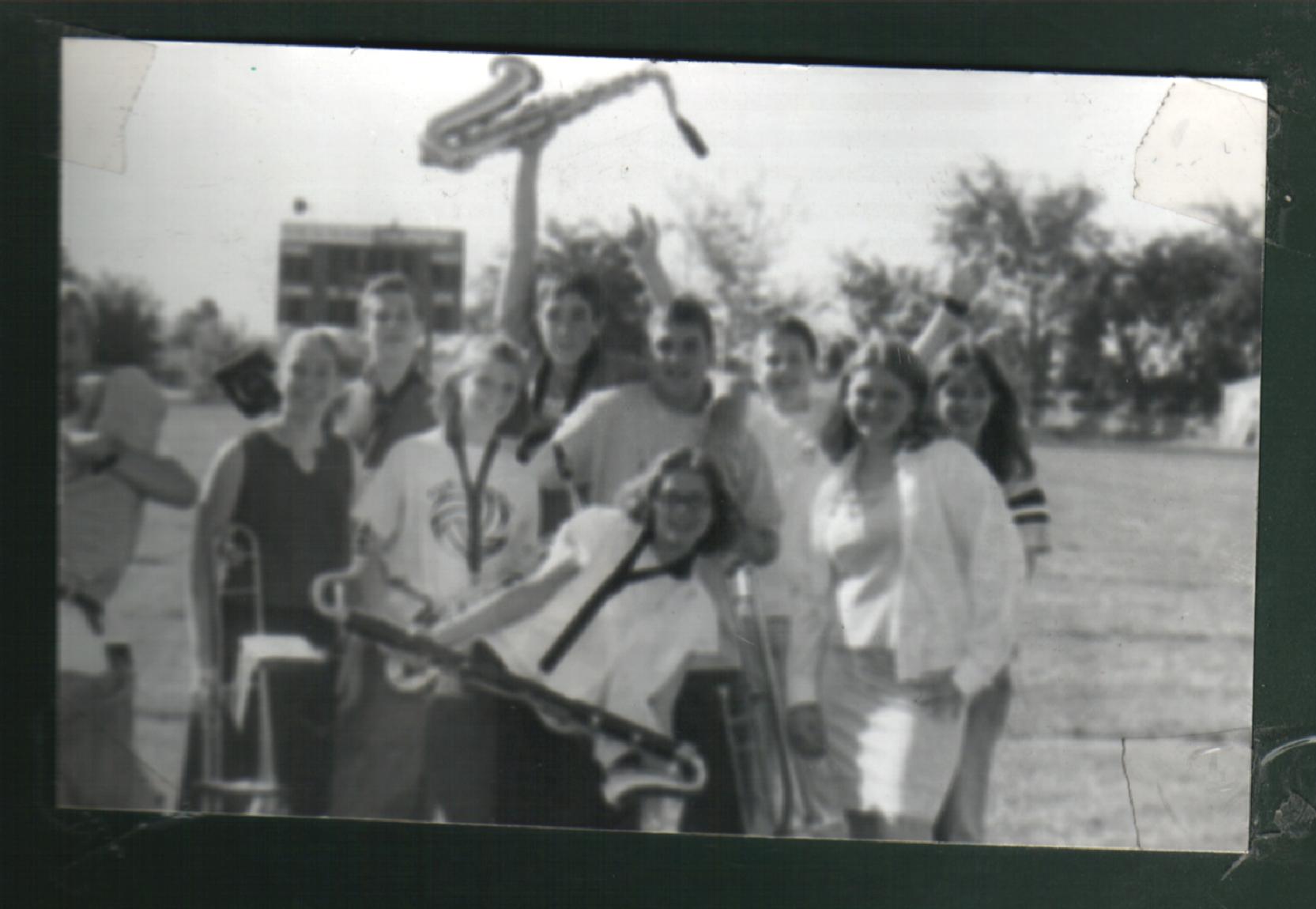 Seven years later, I've seen some of my classmates, and they look way different!
SOPHOMORE BAND GROUP
2000-2001
BACK ROW (Left to Right) - Jared Richardson, Scott VanGilder, Clint Wallace, John Chargo, Stephanie Hertel
FRONT ROW (Left to Right) - Katie Nelson, Katie Hoyt, Denise Hendricks, Rachel Orris
FAR LFET (Top to Bottom) - Matt Schwartzkoph, Justin Ott (They were goofing around lol.)
Note that this is not the entire 10th grade band. There were a lot more.
Here are the Sporting Goods & Footwear @ WC Kmart.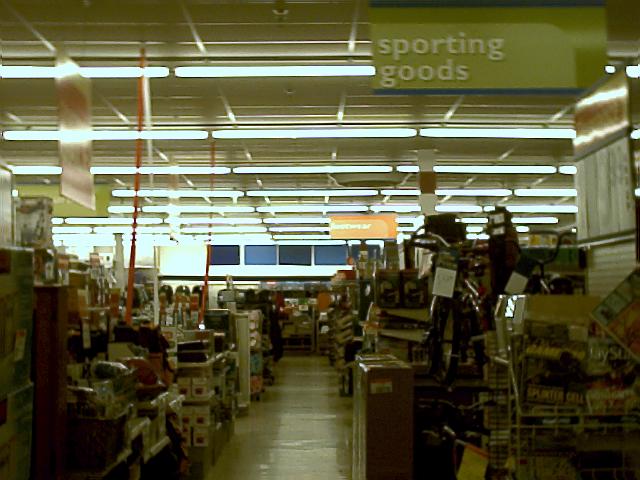 In Atlantic, the footwear is on the other side and the automotive is by the Sporting Goods instead.
Here are the checkouts at the Webster City Kmart.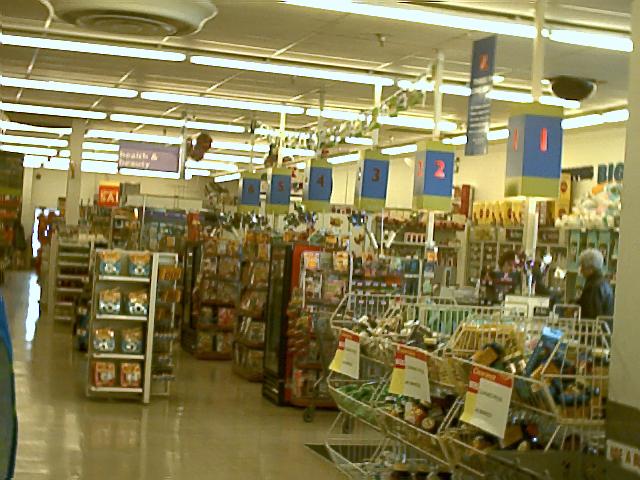 There are six of em, with one of em being the Customer Service Desk.
Only Stoplight In Jefferson! Facing North Hwy 4.
WHY I put this picture up I don't know. They do need to replace the bulbs, though.
This is my aunt Sarah MacDonald and Amanda Grife.
Again, this picture was taken five years ago...they look complete different now.
This is me standing in the river at Pammel Park.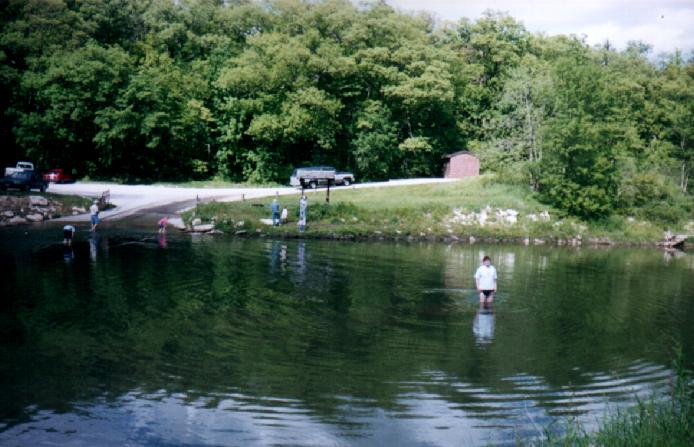 Pammel Park is in Winterset, Iowa. This is at the ford where cars cross the river...I'm a ways off.
Here's another picture of me.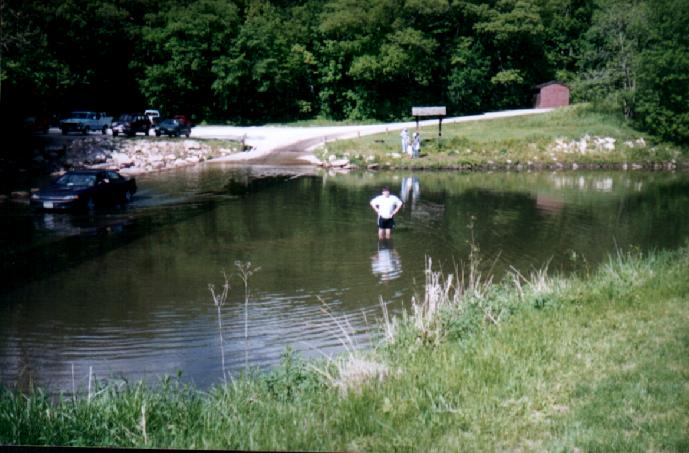 People are wondering why I'm out there. The car is crossing the ford and I'm over there...hehe...
Here's an old Kmart from Omaha.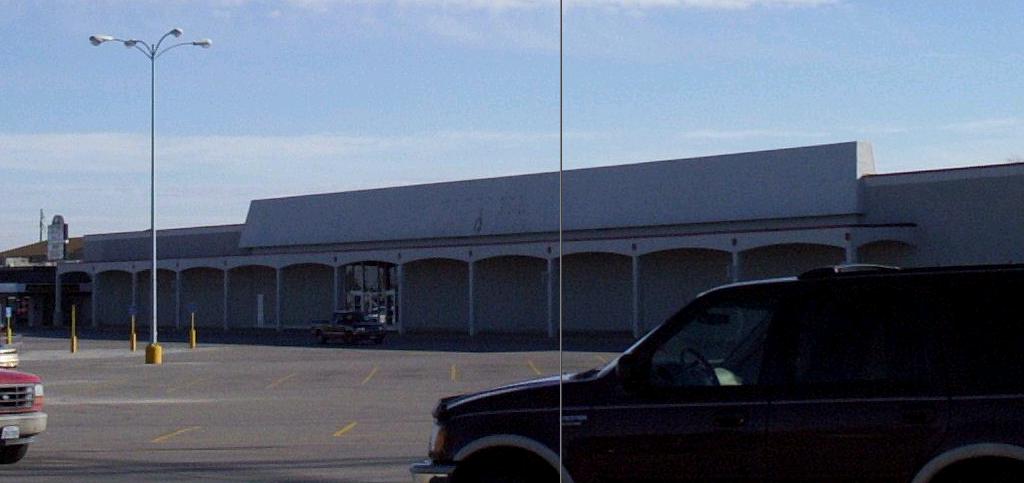 Thanks to Brandon for the picture. This was one of the stores closed during Kmart's Bankruptcy.
This is the No Frills Supermarket in Clarinda, IA.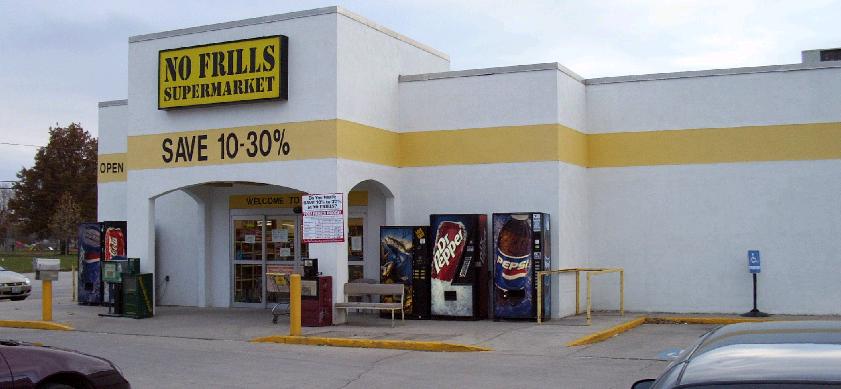 Thanks to Brandon Harris for the pic. He says it's closed now:(.
This is the Kmart in Omaha, Nebraska.
Thanks to Brandon Harris for the picture. He says the inside is a nice kmart.
This is the Fareway of Winterset, IA.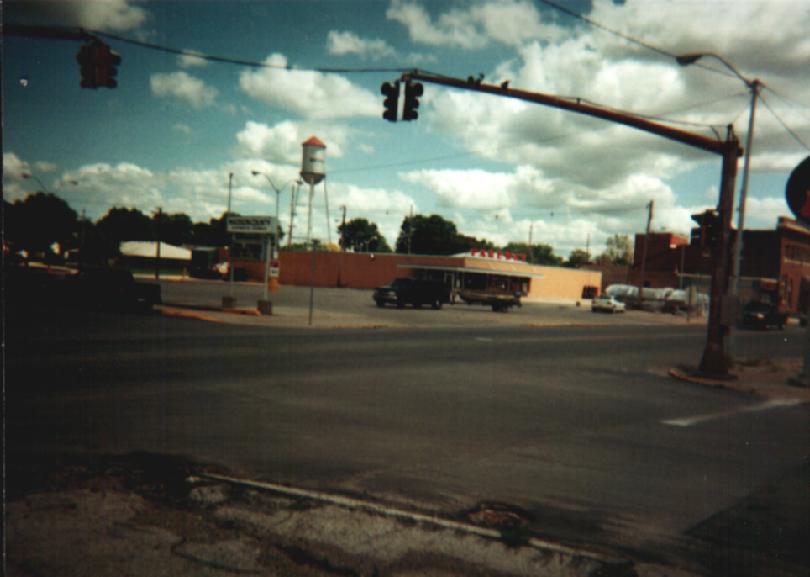 In this picture is the home of the oldest stoplight in Iowa. You can tell it's really old lol.
This is the Fareway in Greenfield, Iowa.

Next door to Pamida. When Fareway came to Greenfield in 95, SuperValu closed 1 year later.
This is the Casey's in Greenfield, Iowa.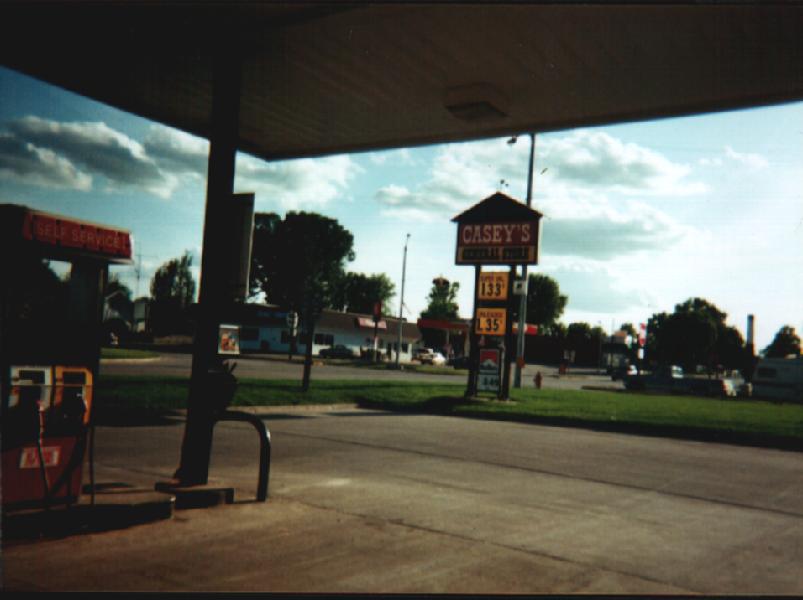 Look at that price...and today it's risen 200%. This was taken either in '02 or '03 sometime.
This is the main intersection in Greenfield, Iowa.
The intersection is State HWY 92 and State HWY 25. Turn right & go 4 blocks to go to the Pamida.