Before Wal-Mart, Kmart was Atlantic's main source for discount Electronics. They had the largest variety of video games/consoles, movies, music, and TV sets. It also featured demos for Video Games (when it closed, it featured PS2, Gamecube, and XBOX...sounds vintage now, doesn't it?) It also featured the Kodak Picture Maker, something Kmart stores have seemed to stop offering. But I got nothing more to say but here's the electronics department. Enjoy! Any comments can be Emailed to Nkbush@wccta.net.
This is the electronics department.
The inside of this Kmart looks almost exactly like Webster City's.
Here you can see the electronics.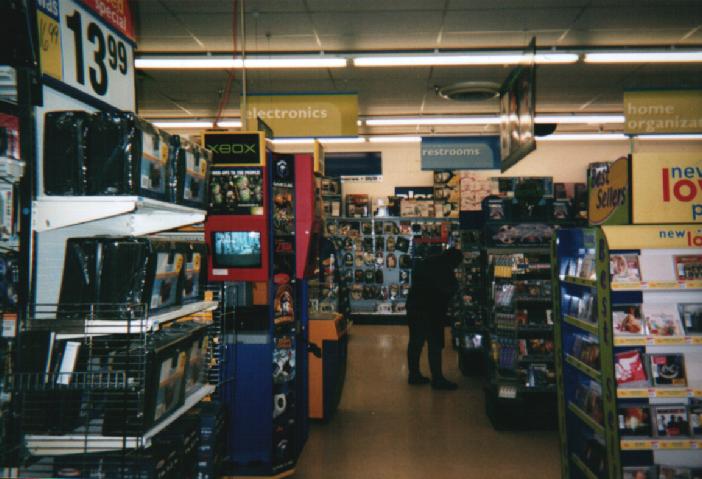 It is so nice that they have the preview machines here. The person looking at the movies is my mom.
Nice video game cases!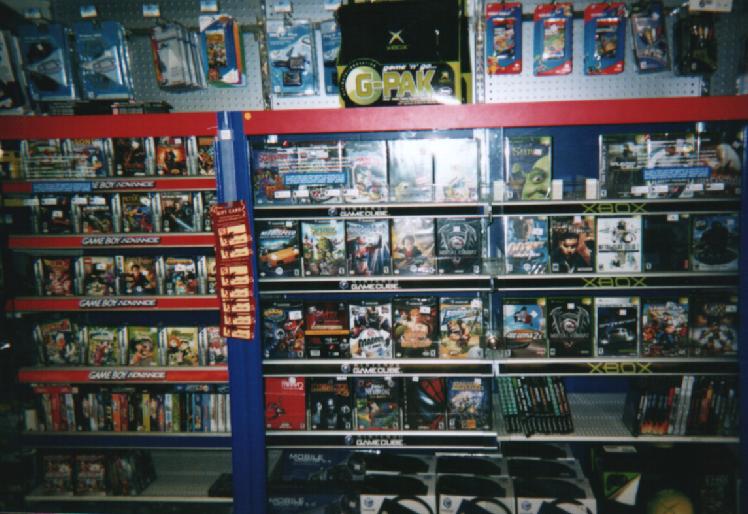 Sorry I didn't get the PS2 Games PS2 Fans. Here in the picture are the GBA, Xbox, and GCN Games.
Here is the GBA Games and the CD Players.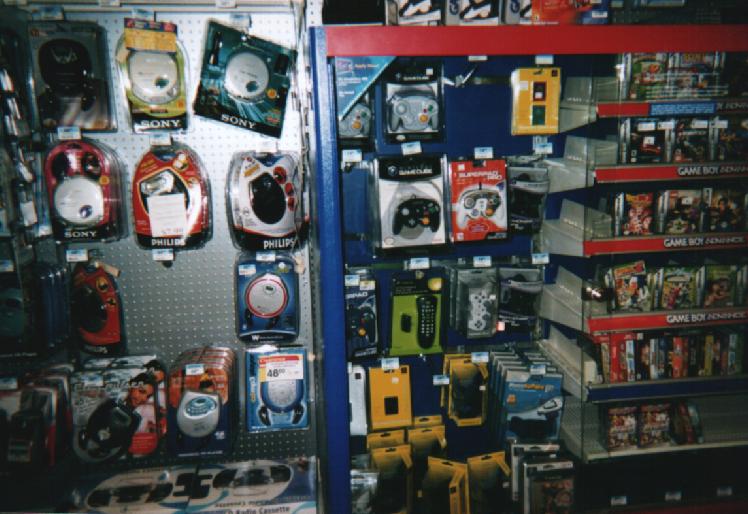 Above and in the left of the Game Boy Case, you can see the Video Game Accessories...nicely placed!
This is the wall facing east. The Video Games :-)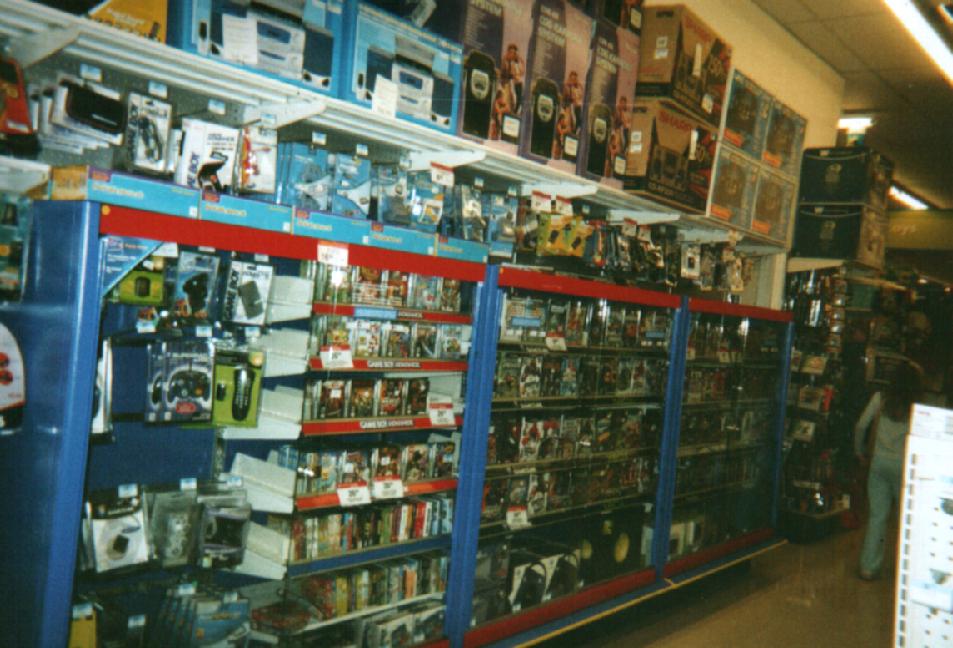 Game Boy Color/Advance, PS2, GameCube, & Xbox...it's all here! Accessories are nicely placed above.
This picture makes Kmart employees oblivious.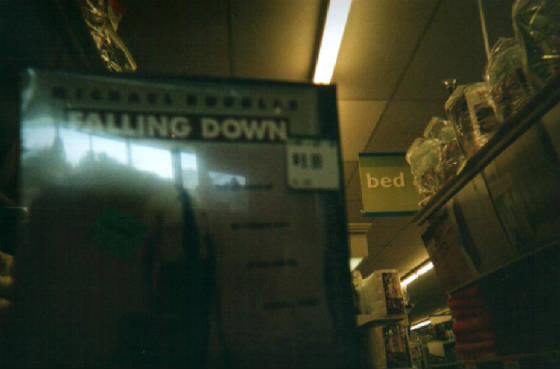 This DVD was returned with a Wal-Mart price tag on it...and is cheaper than the Kmart price...hmm...
Here is the Video Game Preview Machines.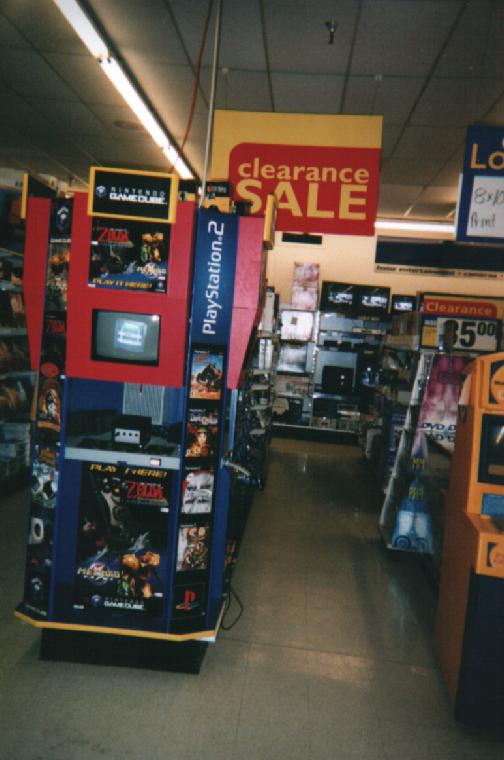 Usually, most small Kmarts don't have something like this, but for this store it does, as do others.